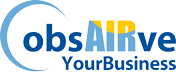 Events
obsAIRveYourBusiness


obsAIRveYourBusiness ROADSHOWS

The obsAIRveYourBusiness consortium offers the opportunity to present the service in three selected EU cities in the months of September and October 2015.
The "model city" experience of Augsburg and Paris will be shown together with service features tailored to the hosting city.
Interested local administrations are requested to apply following the rules below, before the 14th of September 2015.
Localised information and forecast on air quality
A service dedicated to citizens
ObsAIRveYourBusiness Service
An easy-to-use mobile app for citizens and city authorities provides the latest information and forecast on air pollution in the neighbourhood. obsAIRveYourBusiness focuses on building a tailored service resulting in individually adapted mobile apps for cities in Europe. The service delivers easily understandable and detailed air quality information on street level. The service translates satellite and in-situ data into usable and individually localized information for citizens about the major air pollutants: ozone (O3), nitrogen dioxide (NO2) and particulate matter with a particle diameter of up to 10 µm (PM10).

This approach allows for the first time to provide air quality information with high spatial resolution through smartphone Apps to citizens.The service has been already defined and implemented in two model cities: Augsburg and Paris agglomeration. As the target cities are different, two distinct strategies concerning air quality modelling have been applied. obsAIRveYourBusiness is aiming to provide an air quality service for the market: it enables cities, regions and other public stakeholders to start using high resolution data for air quality management within cities and is looking forward to expand the service to new regions.


Symposium Health and Environment:
Air Quality in Urban Areas – Status Quo
and Perspectives

The event "Symposium health and environment" functions as a platform, with the aim of bringing together experts and interested parties, to discuss current issues related to air quality, technical developments in this area and other related topics. People from networks, clusters, companies, along with researchers and interested parties can exchange information and views and also inform themselves on new developments.
Where: State Office for the Environment, Augsburg, Germany
When: 23 July from 10:00 – 15:00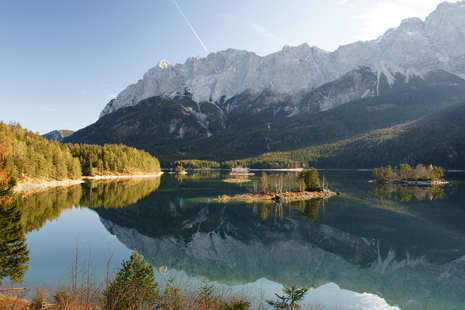 obsAIRveYourBusiness, Final Event
About Air Quality in Europe's Cities and Regions

Bruxelles, 16 November 2016

Air quality in Europe has become a challenge for Europe's metropolitan centres. Traffic along major long-distance transport routes mixed with local commuter traffic through and in Europe's hubs regularly causes exceedances of one of Europe's strictest EU regulations on air quality. Albeit the EU, the Member States and the local governments have taken actions to improve the air quality, this topic is still on the agenda. The limit values set in the current air quality directive (2008/50/EC) are not respected in many European cities. The situation and possible ways to tackle the problems in an integrated manner have been described in the Clean Air Programme for Europe (COM (2013)918 final).
Obsairve Your Busines project developed a mobile app for citizens and city authorities providing near real-time information on air pollution, using satellite data (Earth monitoring and satellite navigation) and/or in-situ measurements. The service has been demonstrated in two pilot cities in Europe, Augsburg and Paris.
The results of the project will be presented in the framework of a Final Conference in Bruxelles on 16 November 2015.
Agenda
Presentations and photogallery


#apDiv52 {
position:absolute;
width:90px;
height:25px;
z-index:9;
left: 535px;
top: 602px;
}